Close
Planet Moo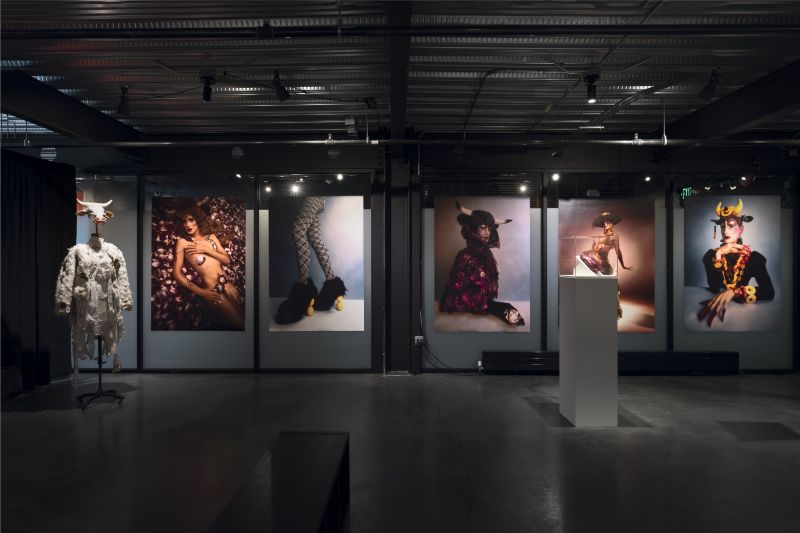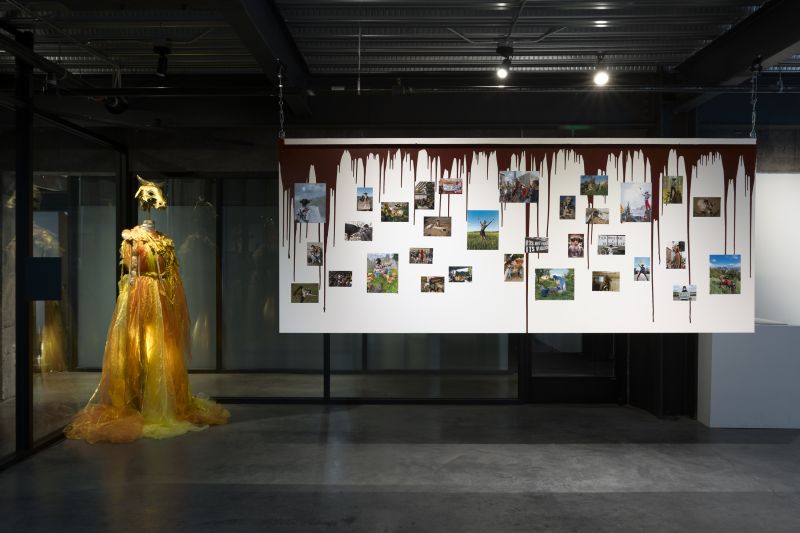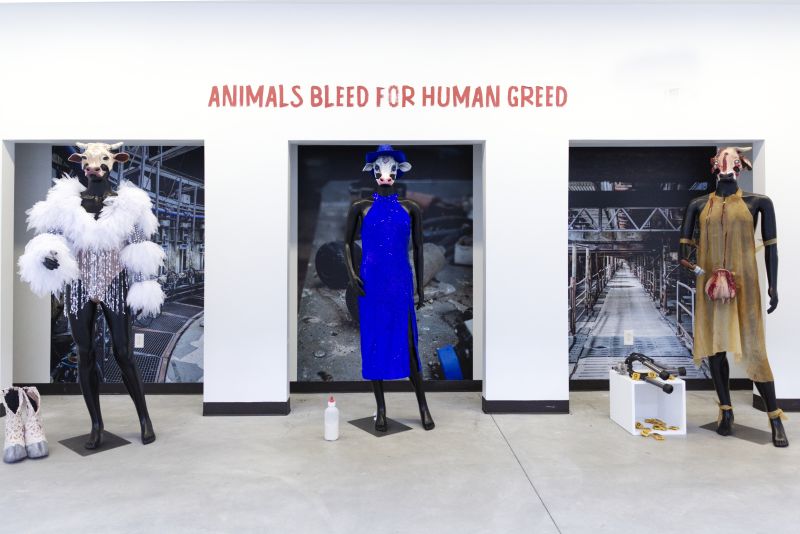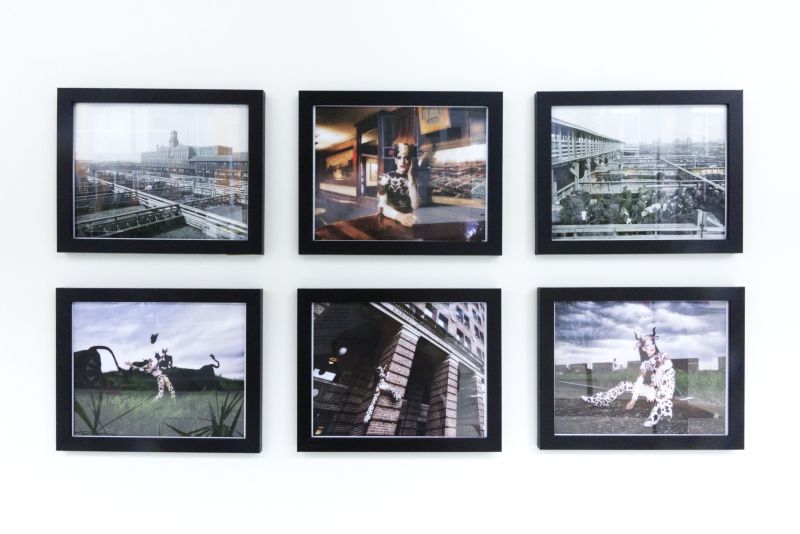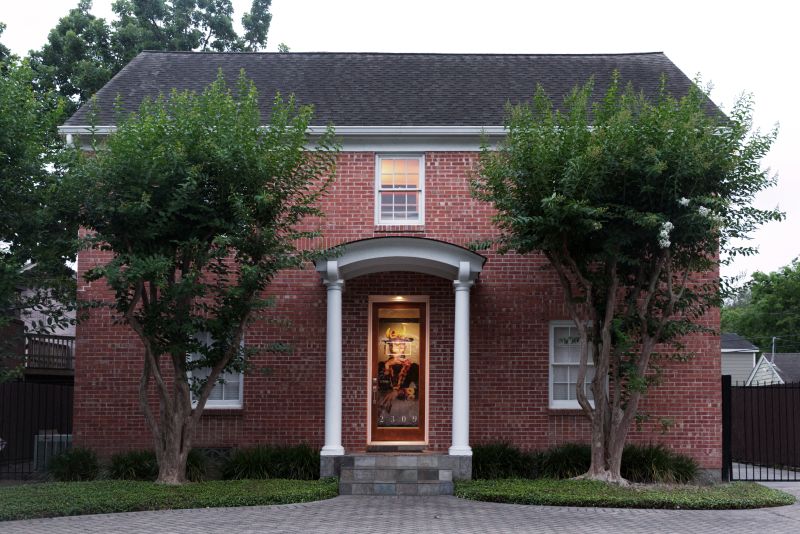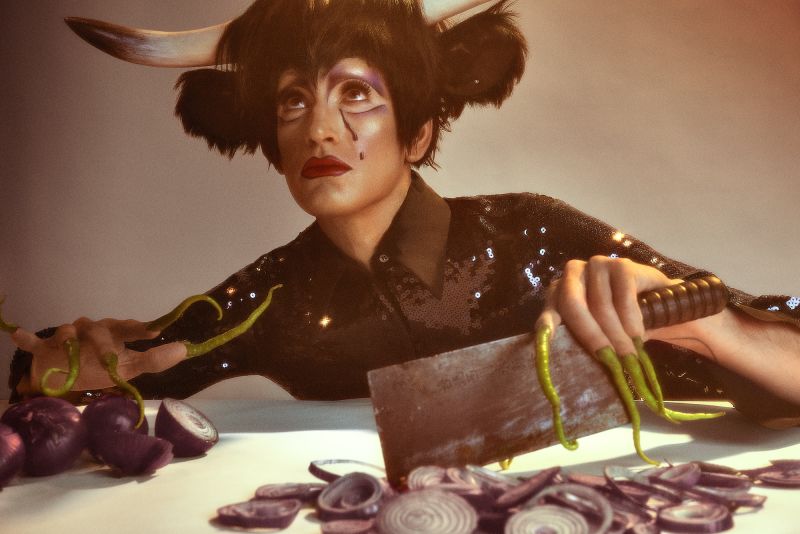 The singing drag cow Soya presents her first exhibition after appearing at protests, in theaters and at art festivals, on her own full-length album, and on "The Voice of Germany." Planet Moo showcases photographs, video works, masks, and costumes.
The alter-ego of artist and musician Daniel Hellmann, who lives in Berlin and Zurich, Soya blurs the boundaries between male and female, human and cow, and negotiates between a serious desire to change the world and a sense of humor and lightness. She playfully questions the relationship between humans and non-humans, asking what our lives would look like if we stopped cutting others to pieces.
Planet Moo is part of a larger US tour that includes performances, exhibitions and artist talks in Seattle, Houston, Los Angeles, and Kansas City. This exhibition is presented by the Goethe Pop Ups of Seattle, Houston and Kansas City with generous support from the City of Zurich, the Canton of Zurich, and Pro Helvetia - Swiss Arts Council.
Artistic Direction: Daniel Hellmann
Curation: Roland Jancic
Photographers: Violetta Canitano, Tomás Eyzaguirre, Sasa Grosser, Arne Grugel, Hendrik Haßel, Oliver Mörtl, Sophia Russack, Olivia Schenker, Nora Smith, Stefan Tschumi, Rianon Vran & unknown activists
Video: Brenda Alamilla, Fiona Castiñeira, Tomás Eyzaguirre, Olivia Schenker, Nora Smith
Styling: Ran Chai Bar-Zvi, Raki Fernandez, Daniel Hellmann, Esteban Pomar
Masks & Make-up: Nagi Gianni, Daniel Hellmann, Nadja Jeberien, Basil Prinz, Valérie Reding, Sandrine Thomas, Gianluca Venerdini, Tom Wennerstrand, Yannick Zurcher
Exhibition Photos: Jerica Colon, Ripple Fang, Nora Smith