Close
K.
K. is a strong dance and musical theatre piece and the first collaboration of singer /performer Daniel Hellmann and dancer/choreographer Quan Bui Ngoc, who has been dancing for Alain Platel for years.
Together with 5 dancers and 2 musicians, they explore the dynamics and mechanisms that push a community to their limits and reveal their emotional extremes. What does the community demand in exchange for its acceptance of the individual? How do pain and pressure turn into violence? How can the desire to love turn into the desire to destroy?
K.'s answer is an intense outburst of emotions, carried by the physical and musical virtuosity of the performers. K. brings the public to face their own dark potential, their (self-)destructiveness and emotional ambivalence – a work equally fascinating, touching and disturbing.
K. has won a Choreographic Prize of the Swiss Author Society, a Cultural Award of the city of Zürich and has been invited to Shortcuts / Swiss Dance Days 2013.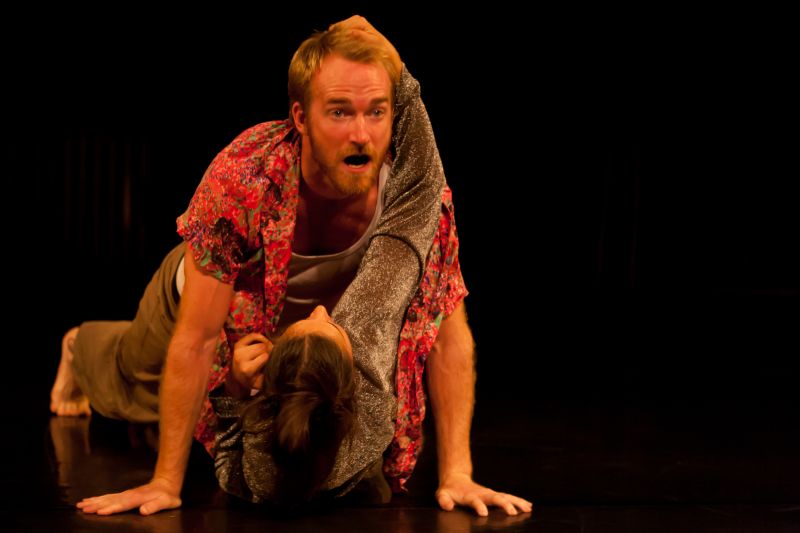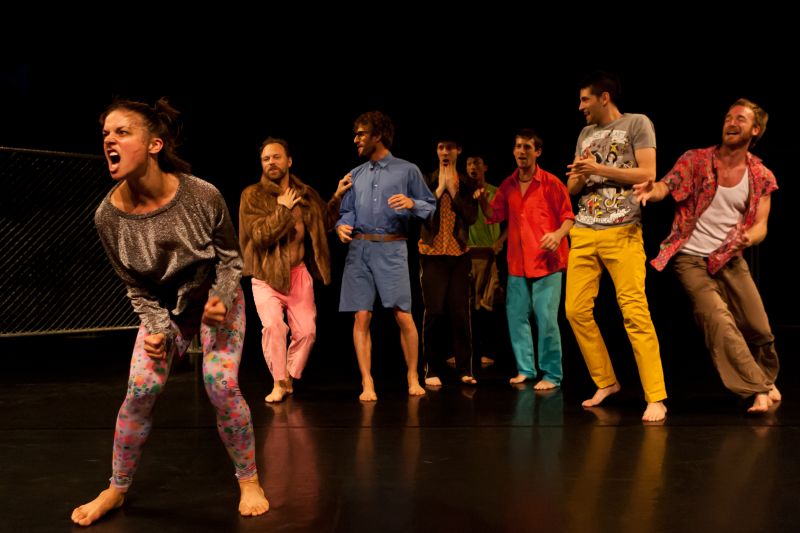 Credits
CO-DIRECTION / CONZEPT / MUSIC: DANIEL HELLMANN
CO-DIRECTION / MISE-EN-SCÈNE: QUAN BUI NGOC
DRAMATURGY: JANA BURBACH
BY AND WITH: ÉMILIA GIUDICELLI, SÉBASTIEN AEGERTER, FABIO BERGAMASCHI, MOONSUK CHOI, TOBIAS M. DRAEGER, SAMUEL FRIED, DANIEL HELLMANN, JOSEF PALM
STAGE DESIGN AND COSTUMES: THERES INDERMAUR
LIGHT: YVAN GUACOIN
PRODUCTION MANAGEMENT: ALESSANDRO IANNELLI
TOUR MANAGEMENT: CECILE BRISSIER / KILIM PRODUCTION
A co-production of Tanzhaus Zürich, Südpol Luzern Dampfzentrale Bern, Theater Chur, in the frame of Veranstalterfonds / Reso - Tanznetwerk Schweiz
With the support of: Stadt Zürich Kultur, Fachstelle Kultur Kanton Zürich, Pro Helvetia, Ernst Göhner Stiftung, Sophie und Karl Binding Stiftung, Migros Kulturprozent, Nestlé Fondation pour l'Art, Stanley Thomas Johnson Stiftung, Schweizerische Autorengesellschaft (SSA), Schweizerische Interpretenstiftung (SIS)
---
Press
K aux Halles de Schaerbeek, Le Suricate Magazine, Emilie Garcia Guillen, 05.12.2014
K. par Daniel Hellmann, à la croisée des chemins, ResMusica, Thierry Raboud, 07.10.2012